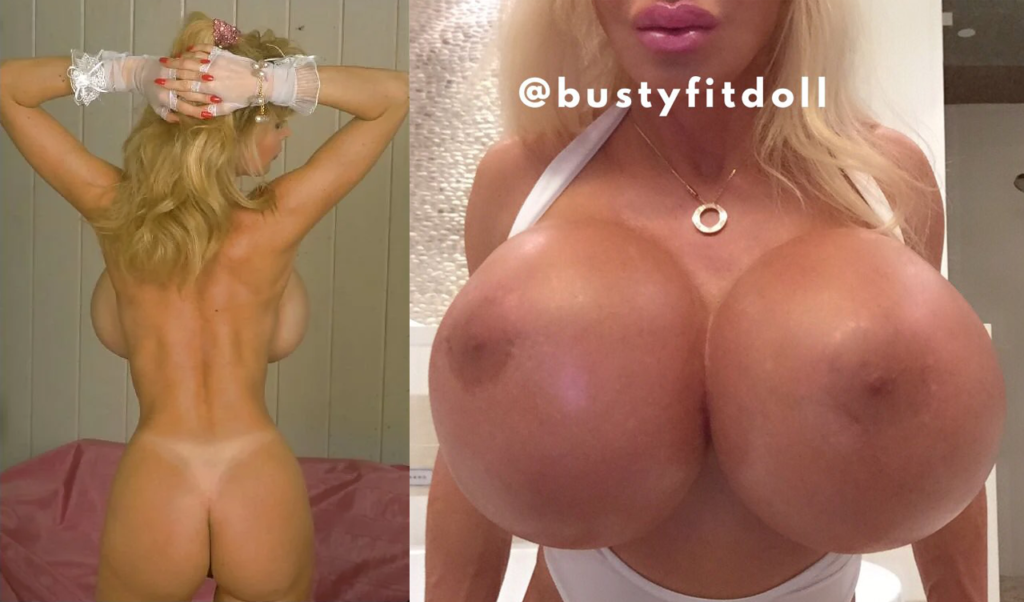 Welcome, to the 100th lesson paper on the Pink Bimbo Academy (depending on how you count it)! Boy, what a ride! When I posted the first PBA lesson, I would never have thought that one day I would have to make up my mind about a suitable topic for the number 100. But here we are – and I hope you all had some fun over the years with these illustrations and could actually learn something. I am always happy to hear from trainers, who e-mail me, telling me they use these papers, lessons and rules in their training sessions with their trainees – and I also love to hear from bimbo trainees who are actually following these rules to become better bimbos. Do not worry, there is still SO much more I want to talk about, so many more rules I have to create, so many more lessons – we won't have any shortage, I promise you that. But what would be suitable for lesson paper 100? Well, even though we finished the complete PBA series about the perfect bimbo tits, you didn't expect me to never write about huge, enhanced, pristine, bimbo tits again, didn't you? This is a bimbofication blog of course, so big boobs will accompany us until this project ends. Because of the vital importance of tits for bimbofication, and because we never made a "rule" out of the conclusion of our PBA perfect bimbo tits series – I thought to myself, this would be a very fitting addition as the 100th lesson paper. So, here we go.
Ah, yes: Because this is an anniversary paper, everyone of you will get this in high resolution, unlike the normal papers, which can only be obtained in hi res on the PBA Patreon, for supporters. Enjoy everybody!
I think we already established this beyond any doubt: A bimbo NEEDS to have giant, bulky, fake, enhanced, voluminous, pristine tits! This is crucial, vital, mandatory – no discussions about that. The bigger, the better. We talked about this the first time, when I posted the very basic rule for bimbos regarding the minimum size of their tits – and of course, this law still stands, and after that talked about it in great detail and to maximum extent, within the vast series, called "the PBA guide to the perfect bimbo tits", which I STRONGLY recommend you to read! We did draw a conclusion in the end of this series, but I failed to deliver some basic rules that provide an actual, tangible and concrete framework for how perfect bimbo tits have to look like – so this is why I will do this today! Every bimbo is obliged to respect and follow these rules – and every girl should go after them! Do not forget: Perfect bimbo tits are the result of ALL the aspects! There can be no perfect bimbo tits if you skip one or more of these steps and rules (the ones here, and the ones we talked about in the beforementioned series!)! Make sure you always use all the possibilities to let your boobs appear as perfect as possible, no matter if we are talking about surgeries, implants, enhancements, diet plans, nutrition, work out (aimed at the appeal of your tits), clothing, make up, massages, bras and so on! Strive for the perfect bimbo tits – and be the best bimbo you can be!
Thank you very much for staying with me over 100 lesson papers – I hope you enjoyed the ride so far and continue to have fun! Onwards – to the next 100!
Please support me on my patreon! Every donations helps me writing better and more posts!
Discuss this on the academy subreddit!
There are many ways to support me! Please look into it!